Welkom op mijn log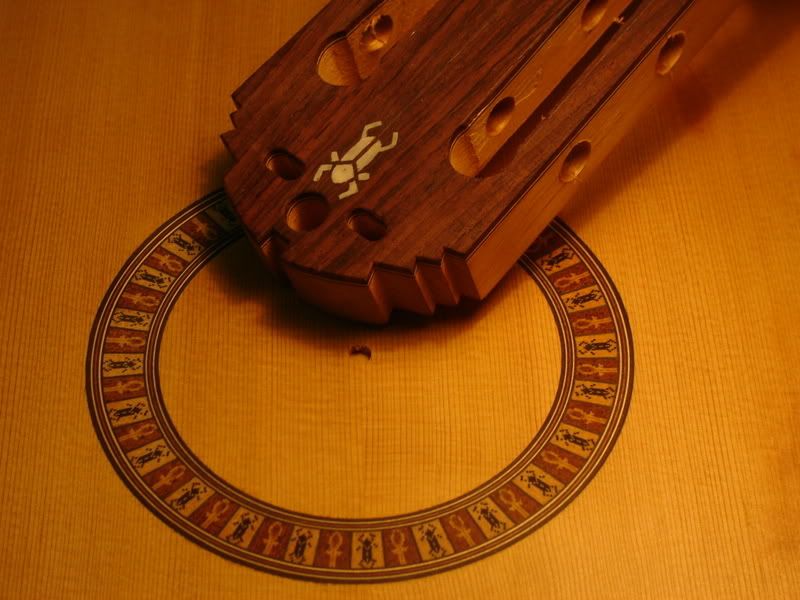 Nieuwe blog!!!
Na dze blog jaren niet meer bijgewerkt te hebben ben ik een tijdje geleden aan een nieuwe blog begonnen!
www.thedutchluthier.wordpress.com
Zie je daar!
Perfectly Good Guitar - John Hiatt
Erg gaaf nummer
John Hiatt - Perfectly Good Guitar


He threw one down from the top of the stairs
Beautiful women were standing everywhere
They all got wet when he smashed that thing
But off in the dark you could hear somebody sing

Refrein;
Oh it breaks my heart to see those stars
Smashing a perfectly good guitar
I don't know who they think they are
Smashing a perfectly good guitar

It started back in 1963
His momma wouldn't buy him that new red harmony
He settled for a sunburst with a crack
But he's still trying to break his momma's back

Refrein
He loved that guitar just like a girlfriend
But every good thing comes to an end
Now he just sits in his room all day
Whistling every note he ever played
There oughta be a law with no bail
Smash a guitar and you go to jail
With no chance for early parole
You don't get out untill you get some soul

Refrein
Late at night the end of the road
He wished he still had the old guitar to hold
He'd rock it like a baby in his arms
Never let it come to any harm

Oh it breaks my heart to see those stars
Smashing a perfectly good guitar
I don't know who they think they are
Smashing a perfectly good
Good
Guitar
Ukelele Plan
Voor wie er al eens aan dacht een ukelele te gaan bouwen, maar er nooit aan toe kwam. Of voor wie gewoon geïnteresseerd is.
Het plan is hier gratis te downloaden in PDF formaat.
Het Vleeshuis
Gisteren ben ik weer eens naar museum het Vleeshuis in Antwerpen geweest.
Aardig wat foto's gemaakt. Vooral van de pochette en barokgitaar die zich in de vaste tentoonstelling bevinden.
Boeken over instrumentenbouw
Bij wat stom speurwerk kwam ik dit tegen:
Het zijn allemaal oude werken, dus blijf critisch over de informatie die je er in vindt, veel is achterhaald. Toch is het erg leuk om je bibliotheek er mee aan te vullen...
Vergeten,
De afgelopen tijd ben ik er niet aan toe gekomen deze log bij te werken.
In de vakantie was ik te druk met m'n bijbaantje (fietsenmaken) en de rommelmarkt. School is inmiddels bijna anderhalve maand bezig. Ben begonnen met de bouw van een barokgitaar en luit.
Binnenkort meer...
Kwam net nog iets grappigs tegen;
't is in ieder geval origineel, inventief en knap handwerk. Over smaak valt natuurlijk altijd te twisten.
Hurt
Een prachtig nummer, origineel van Nine Inch Nails;

Maar mooier in de uitvoering van Johnny Cash;
En zelfs grappig in de versie van Kermit de Kikker;
Vakantie
De vakantie is weer aangebroken. Tijd om de schade van de afgelopen maanden in te halen.
Een kort overzicht van het nieuws:
Klassieke gitaar "Isis" is af.
Romantisch octaafgitaartje "Die Kleine Liebe" is af.
Het werkschrift van beiden is nog extremer dan dat van vorig jaar.
Foto's en pdf hiervan volgen nog.

Ben over naar het 3e jaar gitaarbouw.
Afgelopen vrijdag -6 juli- ben ik 21 geworden.
Voor de vakantie heb ik tussen de bedrijven door nog even een plannetje voor een Pochette-viooltje gemaakt. (Dit zal binnenkort te downloaden zijn van deze site.)
Verder twee versies van een prachtig nummer;
The Mercy Seat - Nick Cave
Lees verder...
Sorry
Helaas ben ik er de laatste tijd niet aan toe gekomen een nieuwe log te plaatsen. Binnenkort hopelijk meer...
Tot die tijd een leuke foto van Jazz by Duurstede;